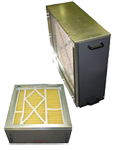 Air cleaners effectively remove bacteria, pollen, animal dander and other pollutants as small as 0.01 microns. That's 18,000 times smaller than the head of a pin. The higher the Minimum Efficiency Reporting Value (MERV), the more efficiently the cleaner removes particles. We offer air cleaners that range from MERV 10 to MERV 15 to meet your needs. For those families that have severe allergies, we also offer Whole House High Efficiency Particulate Arresting (HEPA) filtration systems.
Air Purification Product Offering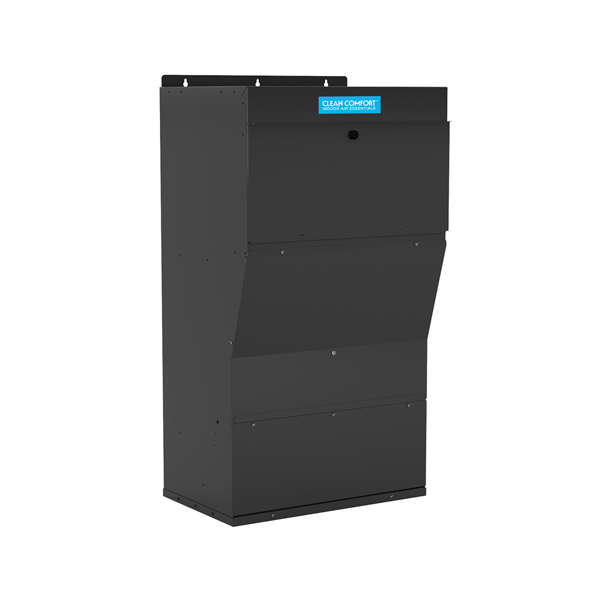 5-Stage Air Treatment - AMHP Series
View Brochure
Model Family: AMHP-250-UPD
Filter efficiency: 99.97%
Germicidal rate: Two UVC germicidal lamps are enclosed in a reflecting chamber which intensifies the UVC rays
Warranty: 5-Year Parts Limited Warranty ; 1 Year Lamp limited Warranty
Manufacturer's Stated Benefits:
Carbon Prefilter extends the life of the HEPA filter by removing lint, hair and larger particles from the home's air
CinQuartz® photocatalytic oxidation (PCO) filter has a very high surface exchange capability.
Carbon/Potassium Permanganate final filter removes trace Volatile Organic Compounds (VOC's) and light gases that are too small t
Powerful European motor delivers up to 250 CFM of pure air.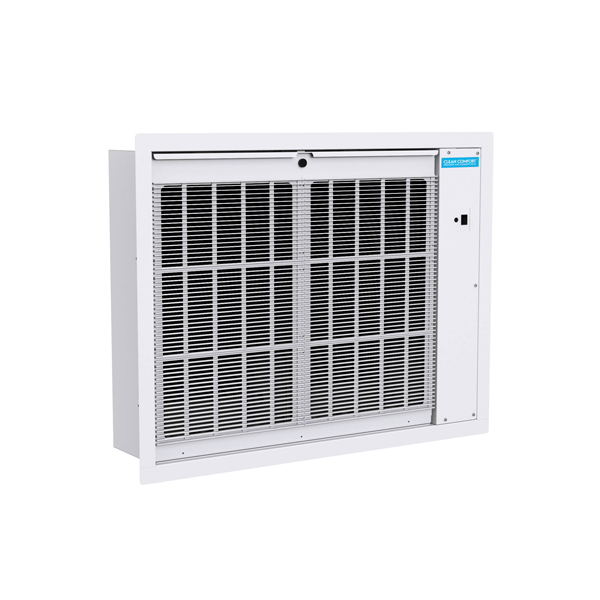 Electronic Air Cleaner - AE Series
View Brochure
Model Family: AE14-****-***
Filter efficiency: Two, washable permanent prefilters capture large particles of dirt, lint and hair
Germicidal rate: Heavy-gauge aluminum collecting cells are durable and easy to maintain
Warranty: 5-Year Parts Limited Warranty
Manufacturer's Stated Benefits:
Activated carbon filters help remove unpleasant odors
Installer-adjustable voltage output to collecting cells for conditions of extreme dryness, humidity or proximity to hydro towers
Electronic air-proving switch automatically cycles air cleaner on/off with the system fan
Power Switch (orange) indicates when the air cleaner is powered
Performance indicator light (green) indicates when the air cleaner is operating
Heavy gauge galvanized steel cabinet
Can be installed in either vertical or horizontal position
Durable powder coat paint finish on door and top lid resists corrosion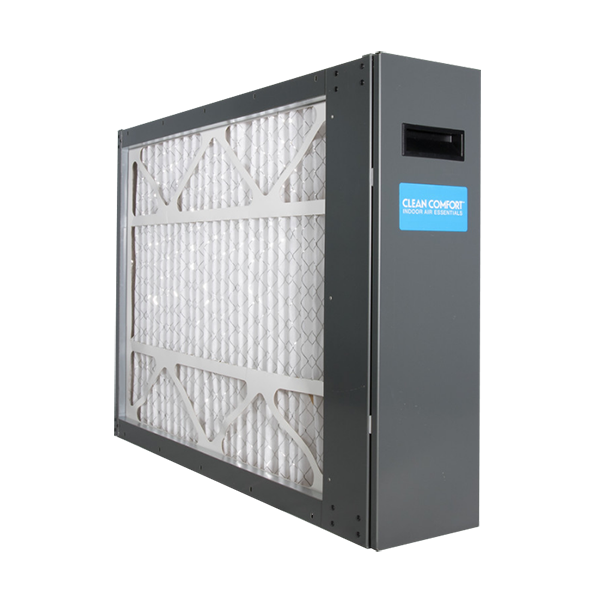 Media Air Cleaners - AM Series
View Brochure
Model Family: AM11-AM13
Filter efficiency: MERV 11 media filter, rated at 492 feet/minute, removes airborne contaminants down to 0.3 micron
Germicidal rate: N/A
Warranty: 5-Year Parts Limited Warranty
Manufacturer's Stated Benefits:
Unique filter design features a structured density gradient with an electret charge for higher initial and sustained efficiency
Filter material is constructed of cellulose-free, hydrophobic polyolefin fibers that will not shred or absorb moisture
Extra deep, 5 1/4 inch pleated filter with long filter life and low static pressure. Filter lasts up to one year in standard a
Perfect-fit filter has an exact fit with the cabinet ensuring no air bypass so all air in the return duct is treated
Pre-assembled filter frame is made of strong beverage board. Quick and easy to change filter when needed
Heavy-gauge, galvanized-steel cabinet and powder-coat paint finish resist corrosion and provide trouble-free installation
Reversible air flow. Mounts in any position.