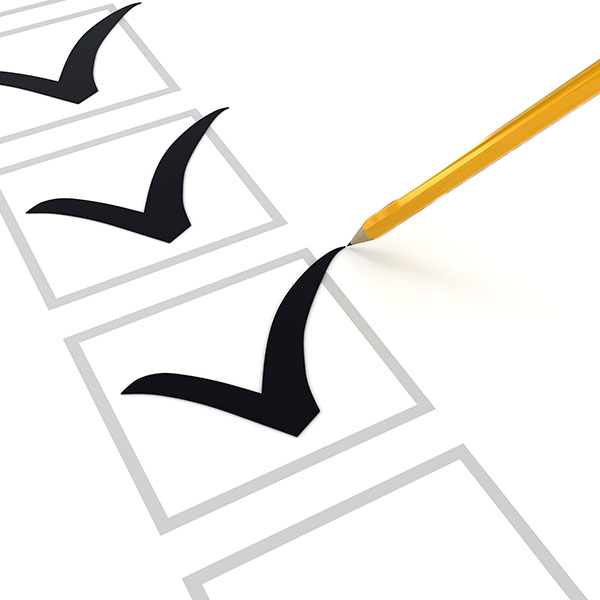 At C & C Heating and Air we strive for 100% satisfaction in everything we do. We value your opinion and invite you to tell us and others about your experience with us. Please take a few moments to tell us what you think by leaving us a review here on our website or on any of these popular review sites or social networks.
Read what other customers have said about us.

All trademarks or brands on this page are registered by their respective owner and are not affiliated with our company, nor do they endorse or sponsor our products or services.
Reviews of
C & C Heating and Air
(Based on 15 rated reviews)
04-Nov-2023
Product or service reviewed: Amana heat pump
I recently bought a 2000 sq ft house in Crockett, having to replace the old AC I did some study. So I ended up choosing CAND C WELL THE YOUNG MAN was VERY KNOWLEDGEABLE IN HIS FIELD KNOW BECAUSE I HAVE INSTALLED AC UNITS MYSELFGAVE ME THE BREAKDOWN THE PROS AND CONS TO DECIDING WHAT UNIT WAS BEST FOR ME. WELL AFTER HIS PRESENTATION WE DECIDED TO GO WITH THE HEAT PUMP. THEY INSTALLED A SURGE CONTROL DEVICE DIDN'T COST EXTRA. THEY INSTALLED IT THEMSELVES ALREADY HAD ELECTRIC SURGES SO IM THANKFUL FOR THAT.ANYWAYS I RAN MY HEATER FOR A WEEK SINCE ITS BEEN IN THE 30 S HERE ALL WEEK. WHEN I GOT MY ELECTRIC BILL EXPECTING A 300 DOLLAR BILL SINCE I GOT RID OF ALL GAS IN HOUSE, TO MY AMAZEMENT MY BILL WAS ONLY 150 DOLLARS FOR THE WHOLE MONTH...THANK YOU C AND C FOR YOUR PROFESSIONAL INSIGHT
Jeffrey Jacobs
Crockett texas
01-Aug-2023
Product or service reviewed: asxs6s6010 Amana Air Conditioner/ furnace
I can't say enough nice things or recommend C&C Heating and Air more! Back in late June, we were again experiencing problems with our air conditioner not cooling. The unit was very old and we had used another local HAVIC company for prior repairs. We tried several times to talk to them about having the system replaced but they would never return phone calls and there was never anyone in their office we could talk to about it. I called C&C Heating and Air and was told they would have someone at my house later that evening. Blue showed up later that evening after working all day in Longview and was able to get our system back in operation and it actually cooled better than it had since we purchased the home in 2017. We discussed the possibility of replacing the system and he said he would put together an estimate and recommendation of equipment. He told us our outside compressor was still good and did not really need to be replaced at this time and would save us some money. We decided to go ahead and replace all the equipment at once and start off fresh. They called the next day and recommended the Amana system with smart thermostat that would run using the least amount of energy needed, upgrading the return air and adding three new ducts/vents for better coverage through the house. They also upgraded the outside compressor from four tons to a five ton unit. We scheduled the instillation for July 11th and the crew showed up promptly at 7:AM and got right to work. Seven hours later they had removed the old unit(from the attic) and compressor as well as installed the new equipment. They were very professional, cleaned up all they trash and waste, and hauled off the old equipment. The install was very neat and tidy while actually making my attic look larger and will be easier to add additional insulation, The new unit is so quiet we can barley tell it's running and our home stays at the set temperature, regardless of the outside temperature, without constantly running. We could not be more happy with our new system and are anxious to see how efficient the new heat pump with natural gas works this winter. As amazing as the system is, the best part was that they were able to assist with finance options that didn't require a large, one time payment, and was still thousands of dollars cheaper than other units we had researched. I'm happy to be a life long customer.
23-Jul-2023
Product or service reviewed: Replaced condenser on the compressor
Our air conditioning stopped working recently during this awful heat. Our home got up to 90 degrees inside. It was miserable. We called C&C on the very next morning and by the evening we were back in the comfort of a cool home. I will forever use them for all my heating and cooling services. They are professional and affordable. Thank you again for answering our call so quickly.
Richard Walck
Lovelady, Tx
24-Jun-2023
Product or service reviewed: Amana
I've used C&C Air a number of times over the past 5+ years. Great service, very professional and they stand by their work
13-Apr-2023
Product or service reviewed: New AC/heat unit
Outstanding customer service, quality workmanship, service after the sale, great price! Highly recommend!
11-Apr-2023
I have used C&C multiple times. Great speedy service. Very professional and they will never try to over sell you..
29-Jun-2022
Product or service reviewed: Replaced Insulation
Kandias was very helpful, she sent Cody to our home that same day to look at our AC and had it fixed in 24 hrs when the insulation was delivered, she kept us up to date on everything happening. Great Team to work with.
28-Mar-2022
Product or service reviewed: Air Conditioner
This company is amazing! I highly recommend C & C Heat and Air. They always provide impeccable service in a timely manner. In times like these; it's awfully refreshing to have a company stand behind not only their product but their service.
16-Jan-2021
Product or service reviewed: Heater fan replacement
I have a rent house in Crockett and anytime I call C&C they are there that day anywhere from 1-2 hours or as soon as my renters are available. They are very knowledgeable and fix the problem or know what the problem is within a short period of time. Very honest and trustworthy. I highly recommend their service!
24-Jul-2020
Product or service reviewed: New install
Travis was here to install our 3rd unit from C & C Air, we love these guys very good service. Travis was very respectful like all the employees
Cindy Allemore
Lovelady, texas
22-Aug-2019
Blue and Kandias come out after hours to help with our A/C emergency! They are the best; I highly recommend C&C Heat and Air!
Randy & Carolyn Ussery
Kennard
10-Jul-2019
Product or service reviewed: Sandwich prep station repair
We called C&C out to diagnose and repair our sandwich prep station! The technician who responded to our call was very knowledgeable and easily diagnosed the issue and ordered the part required to fix it! He told us when the part was scheduled to arrive and when we could expect him to return to make the repair! He followed through on everything he told us! This was very refreshing ......if you want honesty and great service call C&C! They get the job done right! We were and are thoroughly satisfied!!
Henry and Callie Etheredge
Lovelady texas
21-May-2019
Product or service reviewed: Parts
This past weekend my family and I went to our weekend home in Ratcliff. The AC quit working late Friday afternoon. We did some initial troubleshooting and felt like it was the capacitor. Since we don't have cell service 8 miles out in the woods, we had to drive in to Ratcliff to try to contact someone. My son called the first company on the list (C & C) and they answered immediately even though they were already closed. Told her and her husband our problem and what troubleshooting we had done, and they agreed that it sounded like the capacitor. We sent them a picture of the capacitor with the information, and they had one of the technicians leave one outside of the office even though they were already closed. They left the part for us to pick up. I offered my payment information, but she said to make sure it fixes the problem first and we would take care of the payment later. With only having our phone number and our word that we would pay, they let us take the part. We drove back from Crockett, installed the capacitor and fixed the problem. Very few businesses take care of their customers like this. They went out of their way to help us. Being from out of town, this is much appreciated! Friendly, helpful, professional and knowledgeable people. Thank you!
05-Jul-2018
Product or service reviewed: air flow problems
After waiting for service twice from another big-name local HVAC company - the first time almost 2 months before they showed up - the second time, so far, 3 1/2 weeks with no show or phone call, I decided to contact C and C and within 1 hour Blue showed up at my door and fixed the problem. C and C Heating and Air will have my business and my referrals from now on. Thanks Blue, you guys are the best.
29-Dec-2017
Product or service reviewed: Service
First class business, week day or weekend, Blue and his crew are there to help you with your needs...Best of all, Blue will answer his calls...